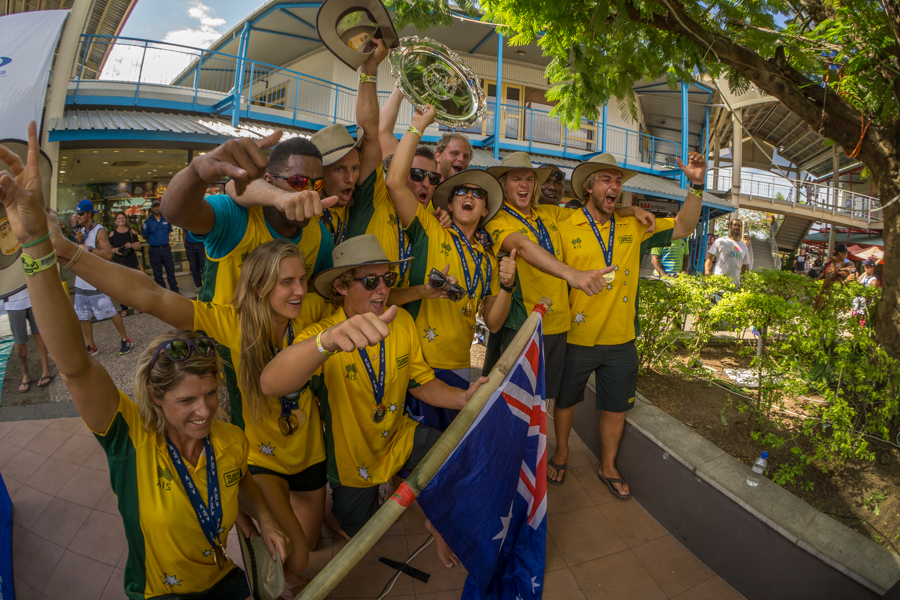 Team Australia Reclaims Overall Gold to End 2016 ISA World Championships
After an action-packed week of competition on the Fijian island of Tavarua, Team Australia triumphed with the Team Gold Medal and Waikiki-Peru World Team Champion Trophy at the fifth edition of the 2016 Fiji ISA World SUP and Paddleboard Championship. The win marks Australia's fourth overall title in the ISA Worlds five-year history.
The Australians put on an excellent, well-rounded team performance. They won a total of ten medals including the Gold Medal in Women's SUP Surfing (Shakira Westdorp), Men's SUP Distance Race (Michael Booth), Women's Prone Technical and Distance Race (Harriet Brown), Men's Prone Technical Race (Matt Poole) and the Team Relay Bronze Medal.
Team France, New Zealand and Hawaii followed far behind Australia by more than 1000 points with the Silver, Bronze and Copper Medals, respectively.
"Our goal was to take the Gold back to Australia and we did it," said Australia's SUP Surfing Gold Medalist, Shakira Westdorp. "Everyone represented Australia well and contributed to the team points. I am proud of the team and what we achieved today."
ISA President Fernando Aguerre said:
"This is the end of a historic week of competition as SUP was raised to new heights and a new standard set for the sport. The epic waves of Cloudbreak and the pristine waters that run between Fiji's tropical islands were the ideal locations to display the beauty and excitement of this sport to the world.
"I would like to give a big thanks to Tourism Fiji and all those who made this event possible. The Fijian people greeted us with their warm, contagious 'Bula' vibes and left a lasting impression on all of us. We will leave here as ambassadors of this country, their culture and their amazing waves."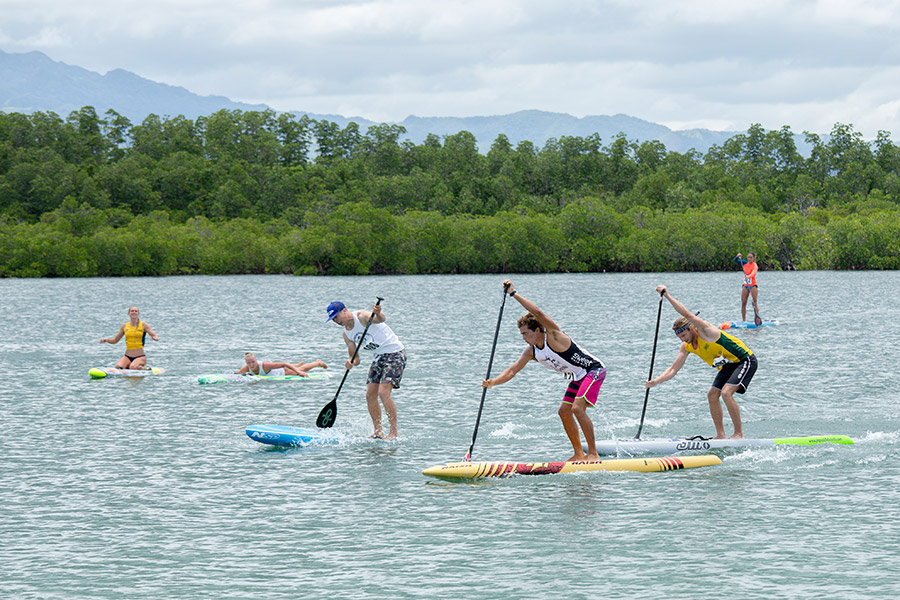 In the Team Relay Race this morning Hawaii's Kai Lenny completed an extraordinary come from behind victory as the anchor on the relay. Heading into the last lap, Lenny started off in fourth position well behind the leaders, but quickly made up lost ground. On the final stretch to the finish, he surpassed Australia's Lincoln Dews and New Zealand's Marcus Hansen to take the Gold Medal for Team Hawaii. The win awarded Team Hawaii 1000 points, pushing them into a podium position with the Copper Medal.
"When I got to that last buoy I realized that I was gaining on the guys up front," said Lenny. "I knew on the final upwind stretch that I needed to attack.
"After experiencing my first ISA World Championship, the event was so fun. It's special because it's one for all and we are all supporting each other. I made a commitment to compete for Team Hawaii and the camaraderie has been amazing."
Aiding Team Hawaii's Gold Medal relay was 15-year-old Annie Reickhert, the youngest athlete competing in the race. Reickhert held her own and played a key role in Hawaii's Gold Medal performance.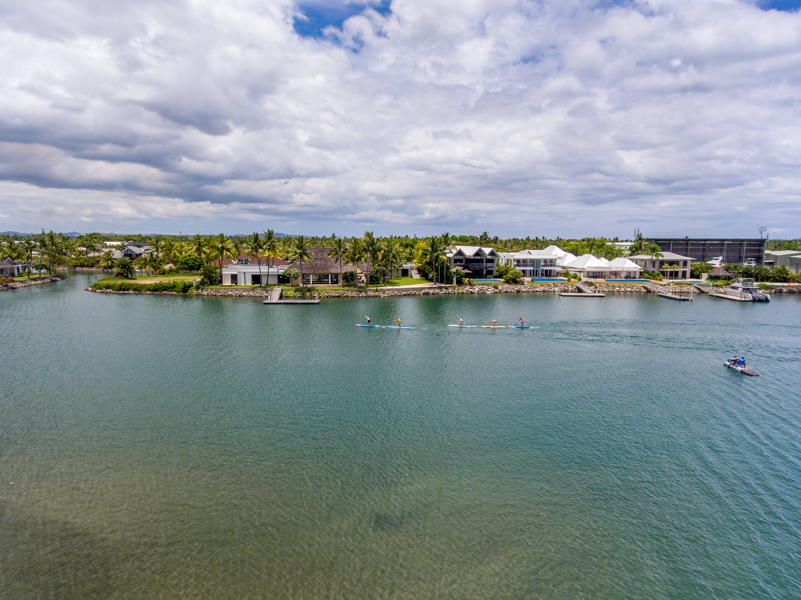 Following the Team Relay Race was the exhilarating 200m SUP Sprint Race. The race did not count for team points, but the world's best SUP racers still gave it their all for the pride of representing their nations.
Canada's Lina Augaitis and Denmark's Casper Steinfath took the Gold Medals in the Women's and Men's Divisions, becoming the first ISA World Champions in the discipline.
"I've dreamt about winning this Gold Medal all year," said Steinfath. "I am still pinching myself to see if it was real."
"We just culminated a historic event here in Fiji. SUP is truly a global sport. Last year we were in Mexico, this year in Fiji and next year we are going to Denmark, my home country. Vinaka Fiji!"
Overall Team Ranking
1 – Australia, Gold Medal (11959)
2 – France, Silver Medal (10573)
3 – New Zealand, Bronze Medal (10049)
4 – Hawaii, Copper Medal (10029)
5 – USA (9883)
6 – Spain (7763)
7 – South Africa (7711)
8 – Japan (6858)
9 – Peru (6670)
10 – Argentina (6214)
11 – Canada (6044)
12 – Great Britain (4609)
13 – Sweden (4326)
14 – Puerto Rico (3795)
15 – Brazil (3628)
16 – Denmark (3148)
17 – Fiji (2902)
18 – Tahiti (2713)
19 – Ireland (1905)
20 – India (1473)
21 – Switzerland (1445)
22 – Mexico (1366)
23 – Slovenia
24 – Costa Rica 730
25 – Colombia (640)
26 – Cook Islands (413)
Video Highlights of the 2016 ISA Worlds Fiji